"ThinkNation gathers young people, creatives & thought leaders together to tackle how tech impacts everyday life & the future". 
For this series of conferences we worked on some animations that were placed in between the talks.
This animations were modelled and rendered in 3dsMax and Mental ray. To later be projected onto some boxes (used as seating), so the images were mapped to fit these objects with Resolume.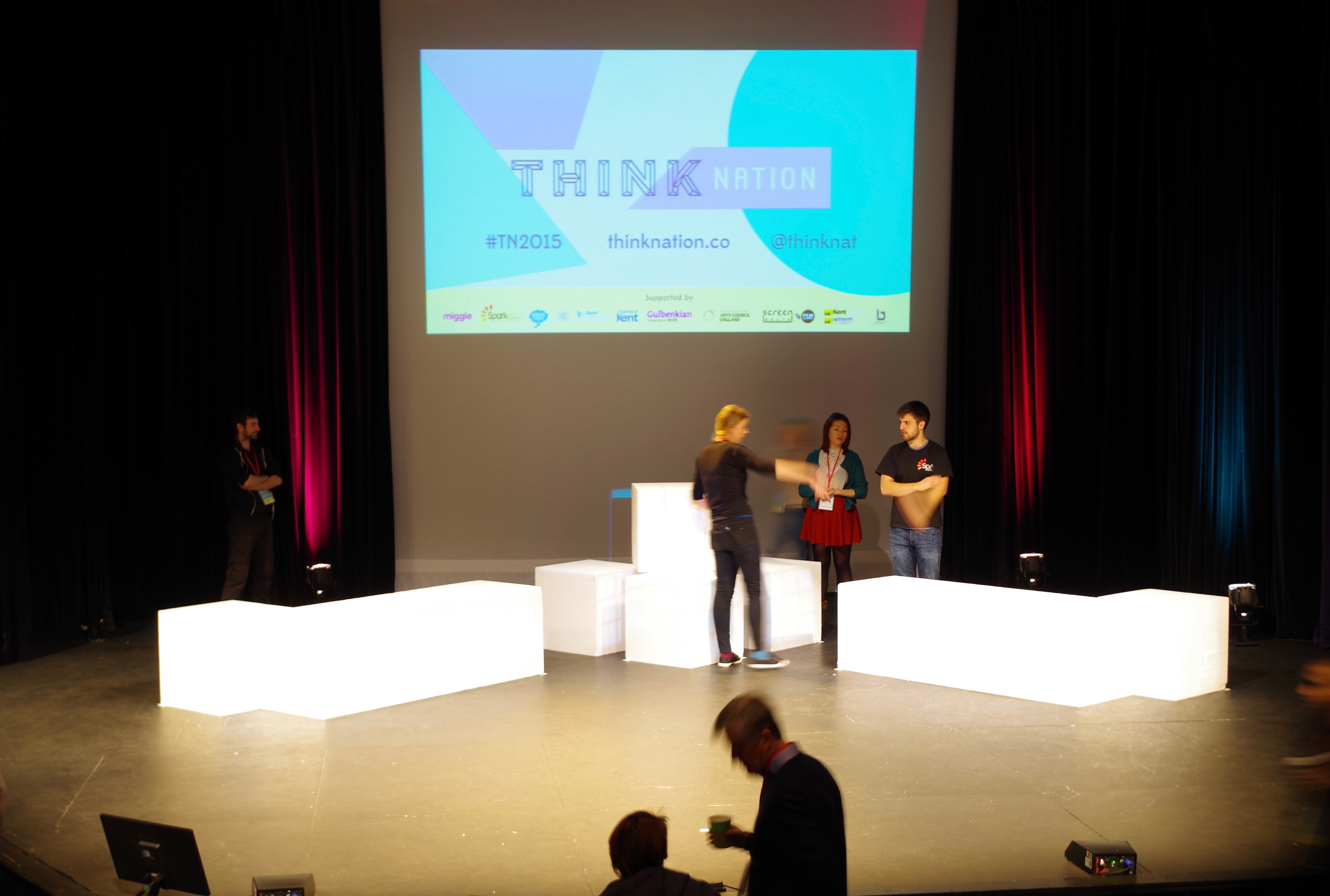 For the International Festival of Projections, (an arts festival taking place at the University of Kent, spring 2016) we created animations that would be projected onto a Facade.
Showcasing the Architectural association (KASA), the University´s 50th anniversary and the Master of Architectural Visualisation (MAArchVis).
Modelled in 3ds Max, rendered in Vray and projected with Resolume.